Industry and trade integrated company, has three factories, the factory has more than 20 years of bicycle manufacturing experience, complete equipment, reliable product quality, cheap price, can share production progress with customers at any time, has strong production capacity, can deliver on time, and Has perfect after-sales service.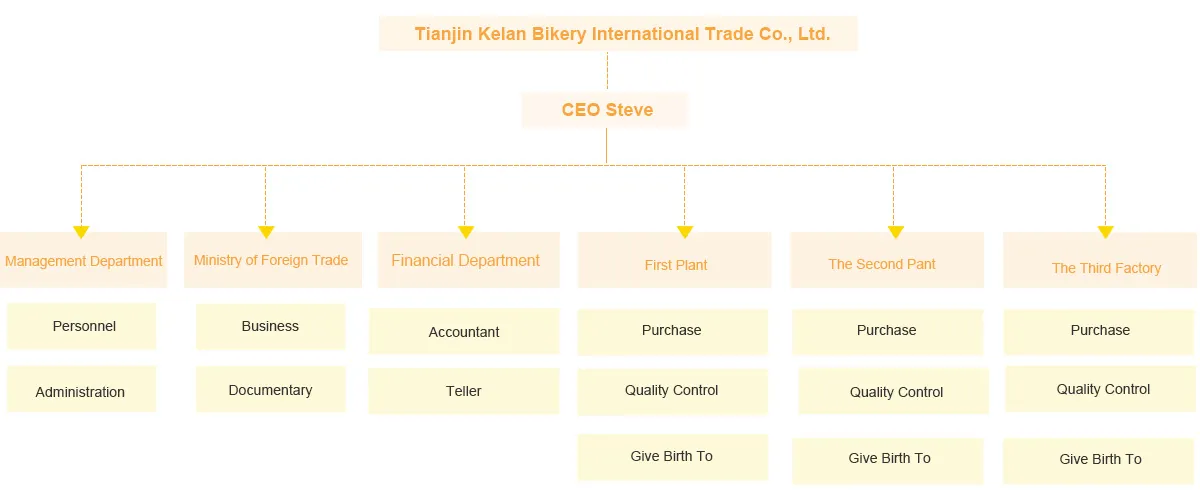 The factory adopts high precision production equipment with high output and reliable quality.

The assembly line staff cooperate with each other, the production capacity is stable.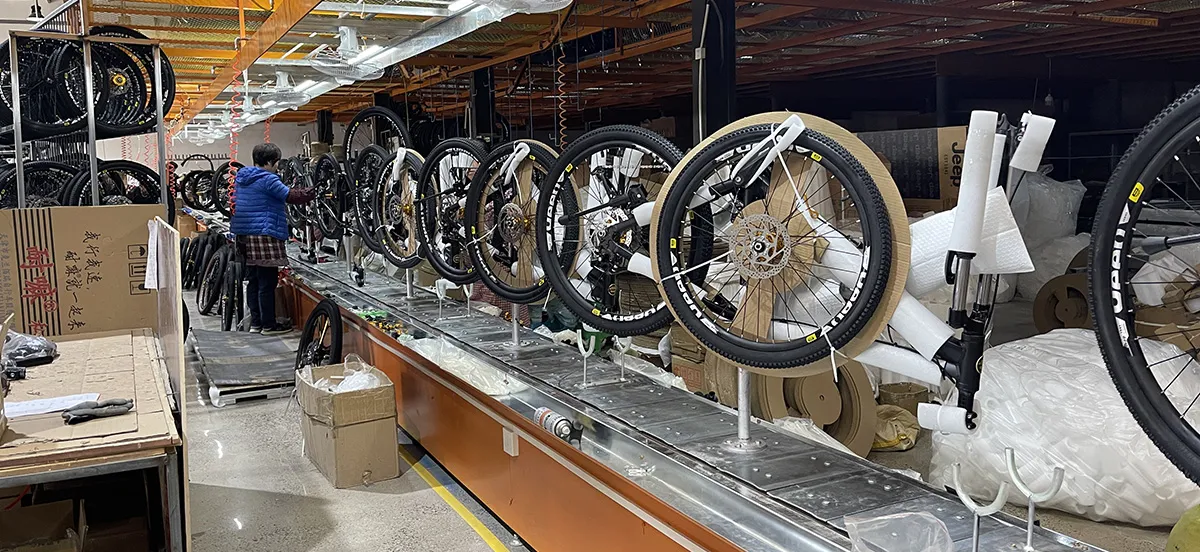 The warehouse extends 7s on the 5s management system to ensure the quality of spare parts, clean and orderly

Production process
Assemble wheel set
1. The workers fix the spoke to the rim.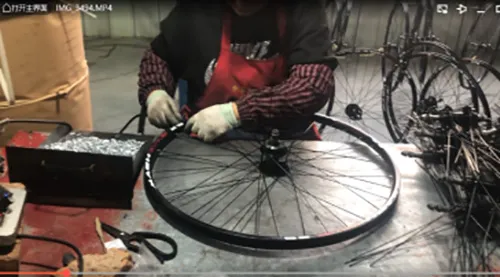 2. Putting the rim on the locking machine to lock the spoke to the rim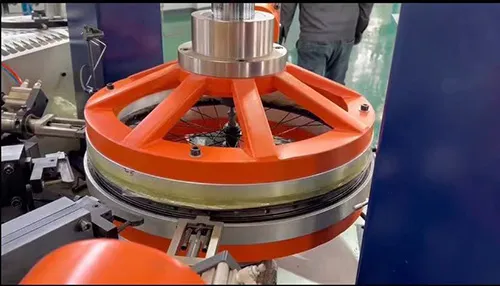 Ours locking machine is more advance than other factory's.Firstly,it can remove the glitches of the rim;Secondly,it can release the stress of the crossed spoke to avoid the uneven stress on spokes.
3. Putting the rim on the automatic calibration machine to calibrate the deflection of the rim.Ours requirements for the the deflection range is 0.5mm.Compared to artificial correction, the machine is more steady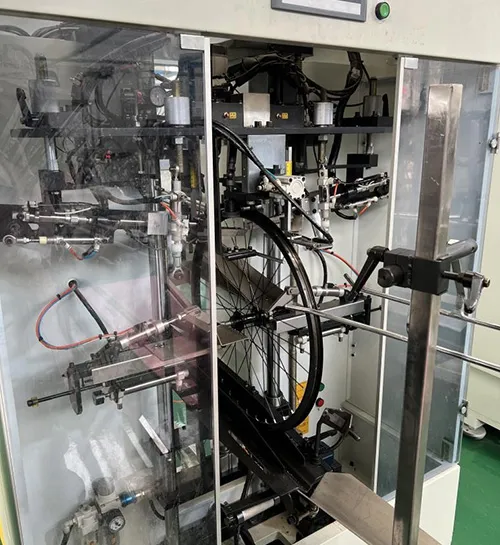 4. Assembling the tape,tube and tyre.
Regarding the wheel set,we are very strict on controlling the quality.They are put in fixed place.Before mass production,the worker will check the inflation of the tube to check whether is leak.
Assemble bike on the production line.
Two aspect of controlling quality on production line
1. Material quality control
We have a wechat group which is used for checking the material quality.The quality control person will do buicycle parts sampling test and send pictures to the group,all our company related person can supervise the parts quality.And the customer also will know the production schedule.
2. Quality control during production
We have fixed production line.In every production line, there will be a assembled sample bike. In the end of the line, there will be specificted quality control person 100% check the bike,if no problem, then pack it.
In addition,we have special inspectors who check the production line's working within an average of 30 minutes
As for electric bike, we will test all its performance and functions by riding it
As for the full ckd bike which packed in A/B carton,we have the special pack line.Firstly,we assemble one sample bike to check its performace.And then pack the standard A and B carton, and weigh it paste the weight sticker on the carton.After finishing packing, the inspector will check the weight sticker on every carton to check whether there is shorted item.